Get your Life Back from LONG COVID
"Time does not solve problems. Instead, time makes you comfortable with the problem.
Decisions and decisions alone will help you resolve a problem. Instead of suffering the problem, dare to suffer the solution.
You are just a CHOICE away. Make it and move forward!" G.Mukund
Experts behind the Long Covid Coalition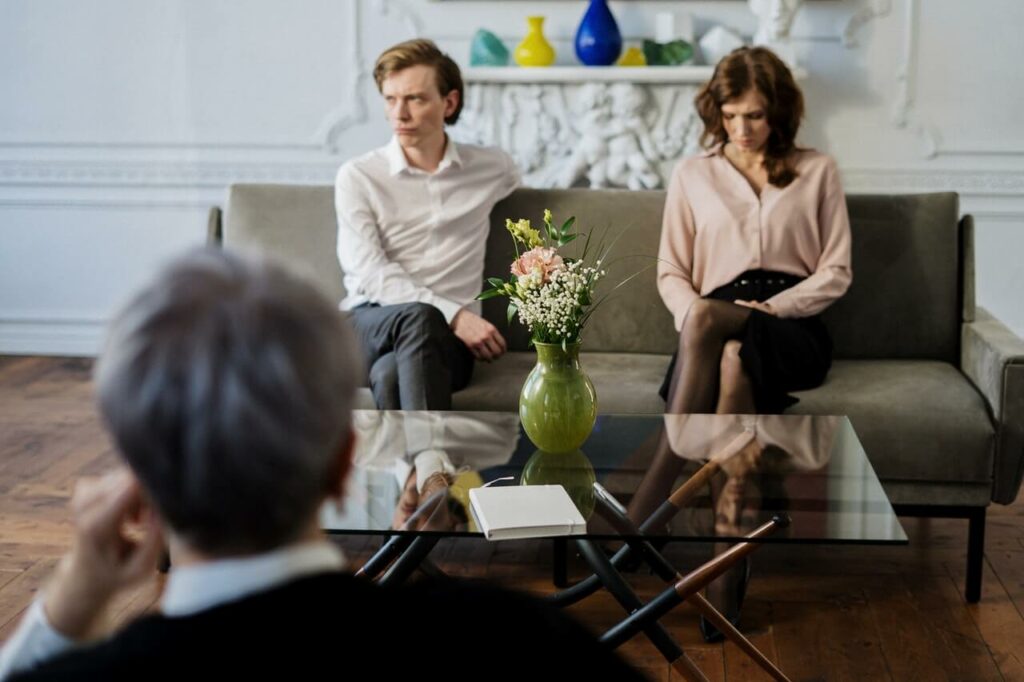 Long Covid Coalition (LCC) has been established by three core organisations, Long Covid-19 Foundation  (UK registered Charity), Vedicinals9 biotech company and Vejon Health Ltd to solve a puzzle of Long Covid. With the joint effort of many international teams consisting of medical professionals, researchers, scientists and Long Covid advocacy groups we aim to bring the most up to date findings surpassing this new condition. 
Long Covid is a new condition which has no standard definition yet. Some countries associate it with infection which causes symptoms for 12 weeks or more, while other countries have not specified it yet. Therefore there is a need to identify relevant biomarkers which could further lead to appropriate therapies. 
While there is a need to quickly understand the mechanisms driving the symptoms, we firstly put our attention towards patients. Patients are at the centre of our effort and we collaboratively aim to find the most promising solutions! Our work has already been recognised by sufferers globally. To date, more than 15 000 people had an opportunity to learn on Thrombosis and Coagulation issues, Neurological mechanisms, Gut-Brain axis and how to support Gut health, Cardiac Issues, Blood Coagulation, Vascular issues, POTS. 
People who experience Long Covid say they have one or more of the following symptoms present after initial infection (we have only highlighted the most common ones):
Fatigue   
Brain Fog or not being able to think straight or focus                                                                                               
Breathlessness or shortness of breath
Parosmia or Anosmia , change to your sense of smell or taste
Difficulty sleeping
Dysautonomia
Anxiety, depression or an inability to feel pleasure and enjoy things
Heart palpitations 
Postural Tachycardia Syndrome (POTS) 
Chest tightness or pain
Joint or muscle pain

Persistent cough

Changes in skin and hair, including hair loss
Nausea and vomiting

Bowel incontinence
To help people with knowledge on their symptoms and solutions available on a market, we regularly organise International Congresses. For more information click here
Long Covid Coalition Congresses
Welcome message
Long Covid Coalition cordially welcomes scientists, clinicians and business professionals in the field of Long Covid under one platform!
The Congresses we ran cover big picture of Long Covid, mechanisms involved in GUT-Brain axis, microbiome health, Thrombosis and Coagulation, NeuroCovid and long term prospectus. Thus we bring the most cutting-edge findings which further lead to the development of most appropriate therapies. Our events involve established experts of the field, exceptional keynotes directed by the business. It is an opportunity for representatives from Research Institutes and Private Sector Businesses to join our events and expand their global market reach. Interested individuals can always get in touch via email collaborate@longcovid-coalition.com
Why to attend?
LCC Congress is an international platform for presenting research about diagnosis, prevention and management and exchanging ideas about Long Covid, therefor contribute to the dissemination of knowledge in Long Covid for the benefit of both academia and business. 
Congress Opportunities
Speaker presentations
Partnership proposals
Academic Partnering
Networking Opportunities
Audience participation
Sponsorship opportunities
Product Launch
Workshop Organising
Scientific Partnering
Marketing and Networking with  clients
For sponsorship, product launch or other marketing queries please email collaborate@longcovid-coalition.com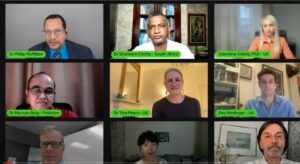 First Long Covid Coalition Congress brought together experts from around the world to discuss big picture of Long Covid as well as discussed solutions. Our speakers and panellists discussed the following topics: Coagulation, Natural Solutions and Trial Data, Neurological issues , MCAS, Immunopathogenesis of Chronic Inflammation.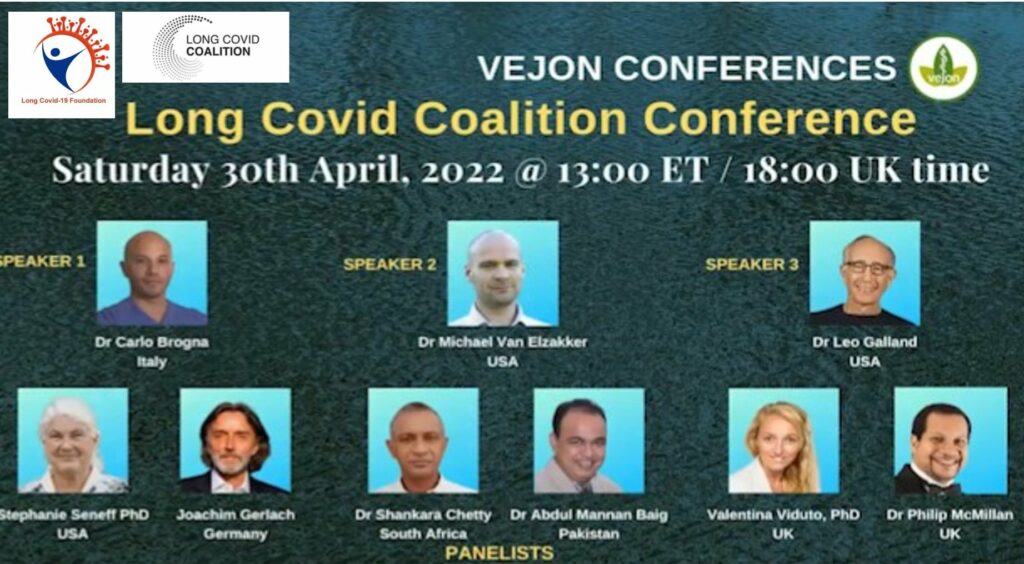 Long Covid Coalition Second Congress focused on Neurological and Gut health post COVID-19. Our Speakers and Panellists discussed topics on Toxin Like Peptides in Gut and SARS behaviour as bacteriophage, Sickness and the brain and how people feel symptoms in Long covid and Acute Covid, Gut/ Brain Axis and solutions to tackle common symptoms.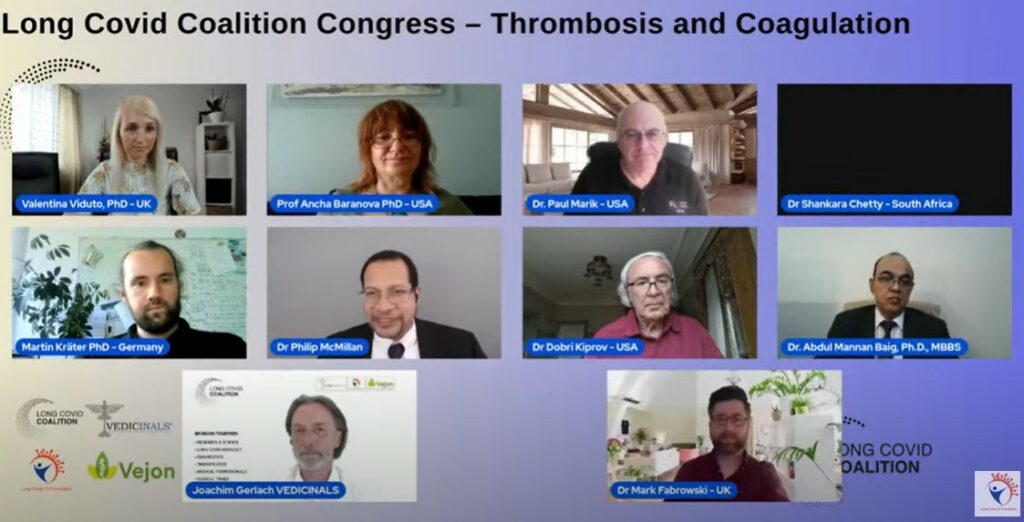 Third Long Covid Coalition Congress brought experts to discuss Coagulation and Thrombosis issues in Long Covid. Topics discussed where on physical properties of blood cells and linking cell mechanical characteristics to the cells' probability to successful organ microcirculation, trombi and coagulation driving mechanisms, plasmapheresis as a potential procedure for Long Covid.
4rth Long Covid Coalition Congress on NeuroCOVID
25TH OF JUNE 7PM UK TIME Invited Guest - Dr Kamal Dua - award winning pharmaceutics and drug delivery scientist, Australia.
Our team has identified that there are mechanisms which can lead to various types of cancer. This video presents the following groundbreaking findings: 
Causes of lymphocytopenia, immunodeficiency and immuno supression caused by SARS-COV-2 or S protein. 
Cancer causing potential of SARS-COV-2 and S protein
Preventive Interventions with phenolic compounds and dietary supplements
Presentation on Sudden Cardiac Arrests in healthy athletes. 
Contact Info
For collaboration questions, contact us via email.